Searching database of minor planet names
The catalog of asteroids discovered at Klet can be searched in two ways. In the first one, pick a starting letter of asteroid's name from the listed alphabet. In the second way, start writing an expression to search (diacritics is allowed), and after at least three letters are typed, the results are automatically listed. The search can also be performed only on asteroid names, catalogue numbers, date of discovery or names of the discoverers.
Audrey
4238
1980 GF2
Discovered by 13.04.1980 by A. Mrkos on Klet observatory
MPC 36944 (23.11.1999)
https://ssd.jpl.nasa.gov/sbdb.cgi?sstr=4238;old=0;orb=1;cov=0;log=0;cad=0#orb
Brought up in wartime Holland, Audrey Hepburn (1929-1993) became a highly acclaimed film actress. After her 1951 debut on Broadway in Gigi, her film successes included Roman Holiday, Funny Face, Breakfast at Tiffany's, Charade, My Fair Lady and Wait Until Dark. She later worked to improve the lot of children in Africa.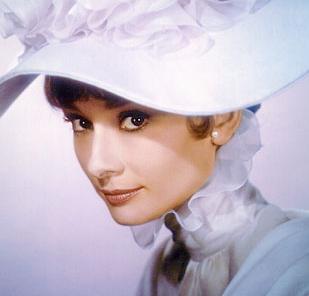 Audrey Hepburn