Searching database of minor planet names
The catalog of asteroids discovered at Klet can be searched in two ways. In the first one, pick a starting letter of asteroid's name from the listed alphabet. In the second way, start writing an expression to search (diacritics is allowed), and after at least three letters are typed, the results are automatically listed. The search can also be performed only on asteroid names, catalogue numbers, date of discovery or names of the discoverers.
Ramsden
8001
1986 TR3
Discovered by 4.10.1986 by A. Mrkos on Klet observatory
MPC 43189 (4.08.2001)
https://ssd.jpl.nasa.gov/sbdb.cgi?sstr=8001;old=0;orb=1;cov=0;log=0;cad=0#orb
Jesse Ramsden (1735-1800) was the British designer and producer of highly accurate sextants, theodolites and other instruments. Piazzi discovered (1) Ceres using the Ramsden vertical circle of the Palermo Observatory. The name was suggested by J. Tichá on seeing this instrument during the Asteroids 2001 conference.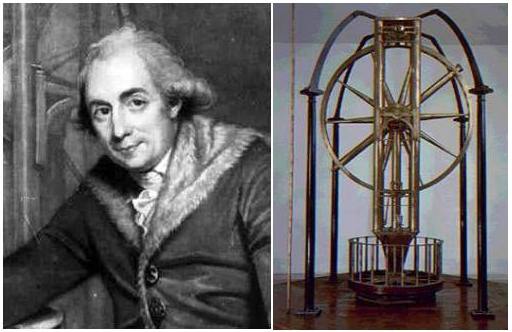 Jesse Ramsden and Ramsden's telescope at Palermo Observatory